Accent
JULIETTE CROSS
AUTHOR OF THE STAY A SPELL SERIES
THE WRAITH KING
Coming January 30, 2024
Book ONE in the newest series by Juliette Cross. Prepare to enter Northgall.
A Dark Fantasy Romance.
A brutal, bloody war against the ruthless Wraith King has cost the light fae more than innocent lives. Una Hartstone, Princess of Issos, learns the price the Wraith King demands to end the war once and for all. Her. In exchange for the safety of her people, she agrees to give her life—and her body—to her greatest enemy. But she isn't prepared for what awaits in his Palace of Black Glass where she was once held prisoner as a girl.
Gollaya Verbaneis determined to fulfill his destiny and his god's prophecy. When he hears one tantalizing revelation about the Princess of Issos, he knows she's the god-annointed mate he's been seeking and the key to the rise of the dark fae. But when he finally has her in his possession, he realizes Una is much more to him than a priceless weapon.
A mystery that has haunted Una for years awakens when she returns to Näkt Mir. The palace hides many dark secrets…and at least one traitor. A traitor determined to take King Goll's throne—and all he possesses. What he doesn't know is that Una's magick is more powerful than he can imagine, and that Goll will burn the whole world to save her.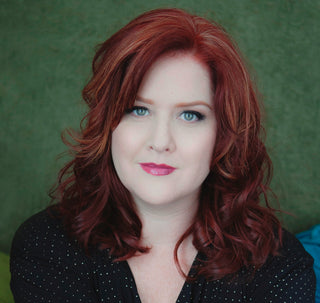 Meet Juliette
Juliette is a multi-published author of fantasy, paranormal, and contemporary romance.
Apollycon

April 25-28, 2024

Washington, D.C.

RARE Edinburgh

September 6-7, 2024

Edinburgh