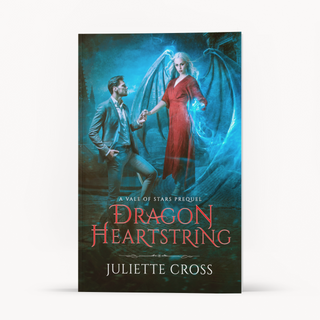 Dragon Heartstring
Vale of Stars: Prequel
Demetrius Cade has long since let go of his prejudice against Morgonkind, the dragon hybrid race his father taught him to hate. But what he never saw coming was the Morgon woman who would finally teach him to love.

Shakara Icewing has watched Demetrius Cade from afar for years. Known as the most eligible bachelor and emotionally unavailable in all of Gladium Province, she sees him as the aloof, arrogant brother of her dear friend. But when they finally meet, she isn't sure she can handle how deep and how fast they both fall.

An old enemy resurfaces and once more threatens those Demetrius loves. When Shakara plans to speak before Parliament against business tycoon Aron Grayson, she puts her own life in the line of fire. Demetrius will stop at nothing to protect the woman he can no longer live without.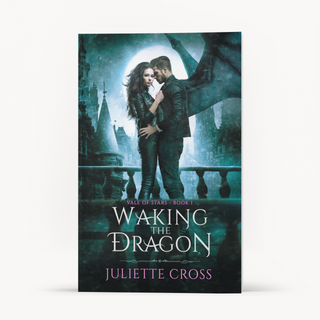 Waking the Dragon
Book One
An Enemies-to-lovers Dragon Romance
The Gladium Province is on the verge of civil unrest as humans and Morgons, the dragon-hybrid race, clash once more. But amid disorder can also arise passion. When the bodies of three human women are discovered in Morgon territory—with the DNA of several Morgon men on the victims—it's just a matter of time before civil unrest hits the Province. But for ambitious reporter Moira Cade, it's more than just a story, and it may mean risking her own life. Descending into the dark underworld of Morgon society, Moira is paired with Kol Moonring, Captain of the Morgon Guard, for her protection. Fiercely independent, Moira bristles at his dominance, and defies his will at every turn. Yet resistance proves futile when passion flares between them, awakening powerful emotions within both, body and soul. But as the killings continue, can their fiery newfound bond survive an even greater evil—one that threatens all of humanity, Morgonkind, and Moira's very soul?...
Dragon in the Blood
book two
A Fantasy Dragon Romance
Valla Moonring is a dragon hybrid assassin who is ordered on a mission into the Wastelands of Aria—a formidable, icy wilderness fraught with all manner of dangers. Outlaws and lethal predators lie in wait to attack intruders.

To her great distaste, she's partnered with a Nightwing Security operative, Conn Rowanflame, a Morgon with the aggravating ability to get under her skin. Conn's confident charm throws her off balance, a perilous place to be in conditions like these. Especially when cold nights require close contact.

Sensual attraction binds them ever closer, igniting a passion of unexpected force—the soulfire. But when the hunters become the hunted, their bond could prove perilous. Even fatal…

Dragon Fire
book three
A Forbidden Dragon Romance
Wounded, with a target still on his back, Kieren Moonring has been hiding in the last place his Morgon enemies might find him—the Sisterhood of Light. In the human convent on the southern shores of Primus, his body heals quickly, but his soul is broken. Bitterness and fury fill that gaping chasm that was opened by the evil Larkosians.

While Sister Liana tends to the recovering Morgon man hiding in their convent, she can't stop or disguise her growing attraction. What disturbs her more is when he begins to uncover her past that is best kept buried. Her secrets will only lead to more danger for herself...and for Kieren.

What angers him most about Liana is her unwavering belief that hope can cure the world. Her naïve and misguided ideals will get her killed. And when she becomes the next target...bloody hell, if he won't murder the whole world to keep her safe.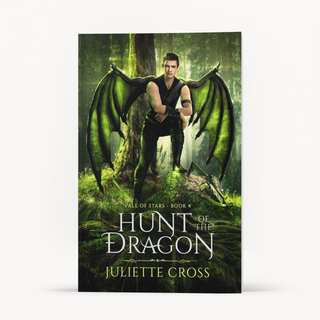 Hunt of the Dragon
book four
A Partners-to-Lovers Dragon Romance
Photojournalist Krissa Nadeem ventures into the wilderness to record the destruction by the Larkosian army. When she captures on film the Morgon Guard's top most wanted enemy in hiding, she sets in motion a journey that will change her life forever. Not just because of the secret she uncovers, but also because of the man who will become her protector. And more.

Bowen Huntergild, stealthy and deadly assassin, is at the head of the task force searching for the Bloodback witch who killed his sister in a blood sacrifice. When Krissa turns in her finding on film, he teams with her to discover the witch's hideout in the wilds beyond Drakos. While he focuses on the job, his dragon stirs, warning him that destiny has more intimate plans.

As they venture farther into enemy territory, their partnership moves well beyond professional, taking them on a path neither could've imagined.

What neither of them realize is that this one photograph could be the salvation or the doom of them all.
"A sexy romp with alpha men and strong women. Fans of J.R. Ward's 'Black Dagger Brotherhood' and Sherrilyn Kenyon's 'Dark-Hunter' books will be pleased with this new series from Cross."